External hard disk with a capacity of 2 TB provides extra storage space for your growing number of files, such as videos, music, photos and the like. Consolidate them at one point or free hard disk space on your computer, thus helping to improve performance.
Increase your storage capacity with Seagate Expansion Portable and keep all your important data with you
Seagate Expansion Portable external hard drive offers an easy solution for increasing your storage capacity for your data. Its vast storage space is at your disposal — just plug the hard drive into your computer and in a moment take all your important files with you anywhere you need.
Drag and drop the files you want to store on Seagate Expansion Portable — right after installing the device
Power supply via USB
USB 3.0 provides faster data transfer
Easy storage solution
Simply install the device by using a USB cable and you can start storing your data in a matter of seconds.
Instantly increase your storage capacity with Seagate Expansion Portable.
Digital images, video and music files can be a burden to your computer's memory, causing a decrease in its performance. Seagate Expansion Portable is available in several versions with different capacities. 1 TB of memory offers enough capacity for:
1 000 hours of video in digital format
250 2-hour DVD films
up to 960,000 digital photos
up to 49,980 hours of music in digital format
Fast install
Use your Seagate Expansion Portable within seconds after unpacking it.
Simply connect the USB cable included in the package to your computer — no external power supply needed.
Windows find the drive automatically — there's no need for software installation and configuration.
Drag and drop your files to store them on the external drive.
The built-in power management ensures low power consumption.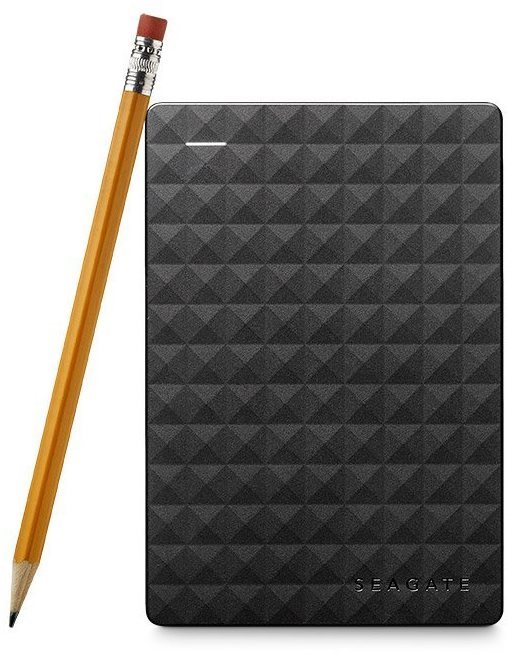 Accessories
Seagate Expansion Portable external hard drive
USB 3.0 cable
Abbreviated operating instructions