The actual seat with a strong steel structure, which provides a driving simulator great stability and robustness. Support steering wheel is compatible with most gaming steering wheels on the market and a completely new system for mounting the pedals catching Playseat Challenge to perfection.
Ultra-realistic driving experience in your living room!
The Playseat Challenge provides dynamic gaming and racing capability with ultimate comfort and style to boot. Foldable tube framework eliminates excess wobble. Fully compatible with most steering wheel sets currently on the market and equipped with a completely new system for mounting the pedals, the Playseat Challenge is pretty much a perfect racing seat.
For the fans
The Evolution Playseat has a black frame and is coated with high quality black alcantara, popular in the automotive industry. It can be used by adults and children, so all your friends and family members can enjoy this chair. This seat is very comfortable, stable and highly adjustable. The wheel support plate arm swings up for easy in and out of the Challenge seat and latches down to provide stable support of your racing wheel.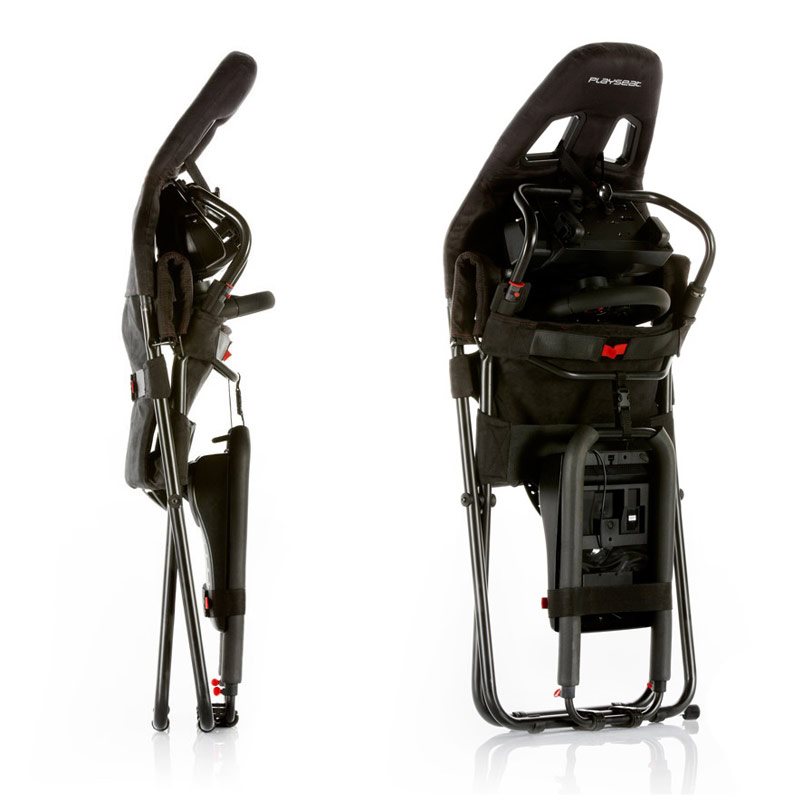 Uncompromising design
Once the driving is done, the Playseat Challenge can even collapse with hardware still attached for easy storage of your full sim-racing setup.
Product characteristics and specifications:
Compatible with all game consoles and PCs
Compatible with all steering wheel and pedal sets on the market
Superior build quality, stability and comfort
Easy to assemble and store due to its patented foldable design
Recommended height of the driver: min. 120 cm / max. 220 cm
Recommended weight of the driver: min. 20 kg / max. 122 kg
Dimensions (LxWxH): 136×54×96 cm
Steering wheel and pedals not included