Assembly Speaker Genius 2.1 game that may be missing in any powerful gaming machines. A huge portion of the bass can be enjoyed with wood subwoofer with a 6.5 "drive and get ready to battle to thrill your whole house. Neither music lovers can come simply because the subwoofer combined with powerful satellites and their magnetic drive reproduces the high-quality and dynamic sound . Also included is a separate control unit for controlling the volume and connect audio sources.
Strong enough to fill any room
This beast-power 2.1 Genius speaker system will blow your mind with an impressive audio that adds unbelievable surround sound to your gaming, music, and video experience. Its subwoofer uses an advanced 6.5" drive unit, so you can be encompassed by solid, deep and extended bass. Also included is a separate control box that allows you to easily control your audio experience and connect audio sources.
---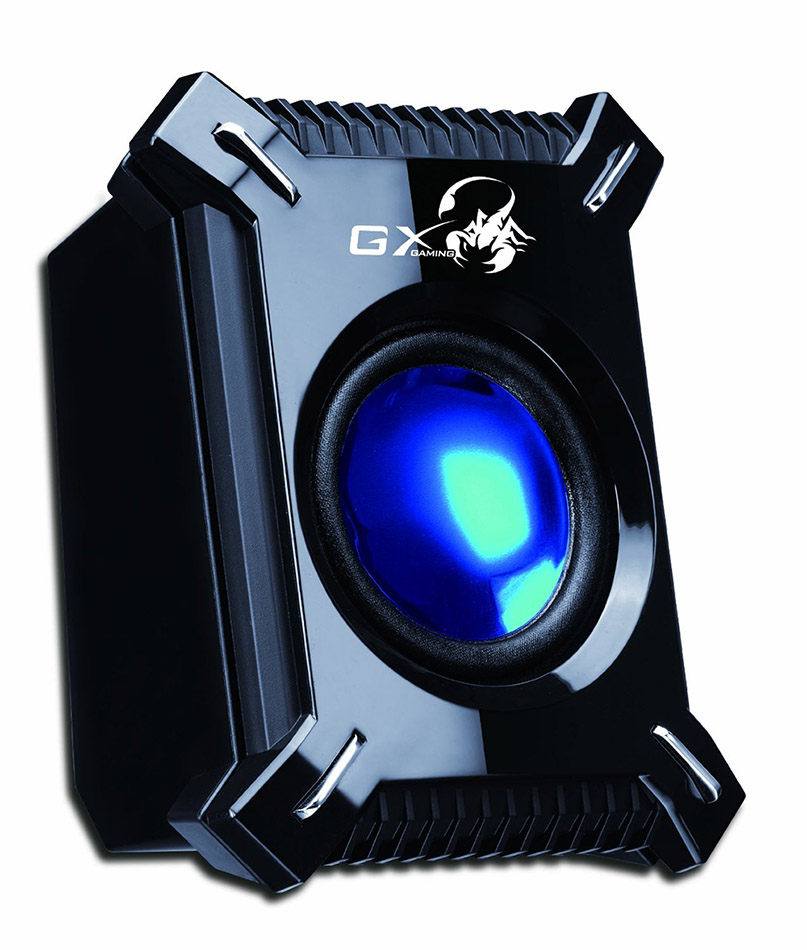 Futuristic satellites
Futuristic satellites with 3" cones are made to resemble an exotic armor and will surely enhance any modern interior. The speakers can be mounted on the wall thanks to a handy opening on the rear side.
Aside from its interesting design, the subwoofer supports the satellites with a generous dose of booming bass. The 6.5" subwoofer encased in an ultra-rigid MDF board cabinet can send some serious vibrations through many a room and adds an excellent dynamic touch to games, movies and music. The backlight, blue LED pulses with the rhythm of the song you are currently playing.
---
Controls at hand
The packaging includes an individual control box with full control options that makes it easy to adjust volume and bass without needing to use your software or taskbar volume. The control box also allows you to plug in headphones or two microphones at the same time.
Online gaming enthusiasts will appreciate a microphone jack on the front of the control box, allowing you to chat with your team. And if you want to play in complete privacy, just plug in your headphones and enjoy the game.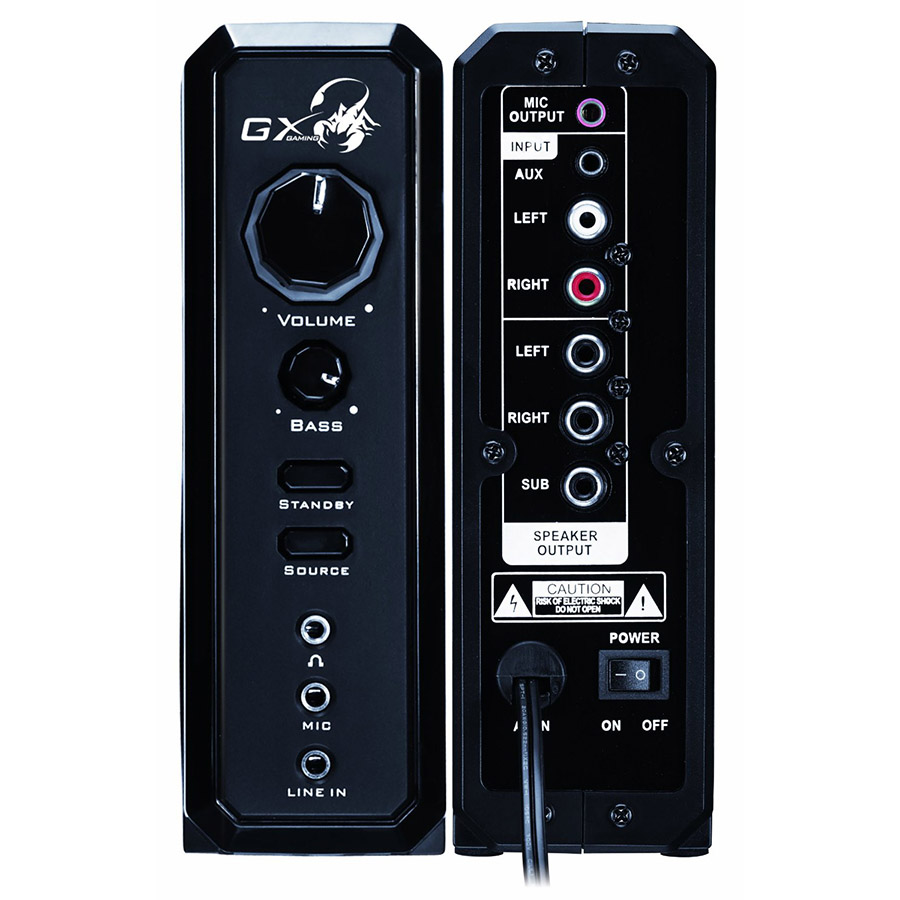 ---
Specifications:
Output power:
Total: 45 W RMS
Subwoofer: 29 W RMS
Satellites: 2x 8 W RMS
Drivers:
Satellite: 3"
Subwoofer: 6.5"
Frequency response:
25 Hz - 20 kHz
Input:
Stereo RCA
3.5 mm primary input
3.5 mm auxiliary input
Output:
3.5mm headphone jack
3.5mm primary microphone jack
3.5mm auxiliary microphone jack
Dimensions:
Subwoofer: 25.2 × 23.3 × 23.5 cm
Satellite: 12.5 × 15.5 × 9.1 cm
Amplifier: 5.5 × 17.7 × 15.5 cm