Experience the feeling that they know just professional athletes. Keep your racing car completely under control with an exclusive steering wheel from Logitech. Leave all rivals far behind. Steering wheel controls are positioned so that they are perfectly achievable. Driver D-Pad, buttons and lever switches were integrated directly into the steering wheel. LED indicators above the center of the steering wheel notifies you when you have to shift without having to take your eyes off the track. Volant you set exactly according to personal preferences with 24polohovým selector and + and - buttons.
Become the best racer
Experience the feeling only professional racers know. Get your racing car under control with this exclusive Logitech racing wheel and leave your competition far behind.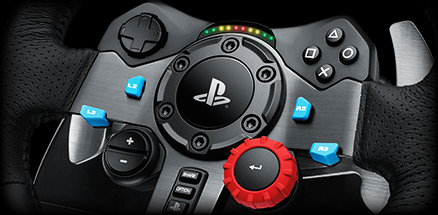 Everything right at your fingertips
All the controls are within arm's reach.
The D-Pad, buttons and paddle shifters are incorporated into the racing wheel. LED indicator lights positioned above the centre of the wheel give you notification when you need to up- or down-shift. A 24-point selection dial and the +/- buttons on the front allow you to adjust your driving preferences.
Compatible with Playstation 3 and Playstation 4
G29 is designed for the latest racing games for your Playstation 3 and Playstation 4. It also works on your computer using Logitech Gaming Software.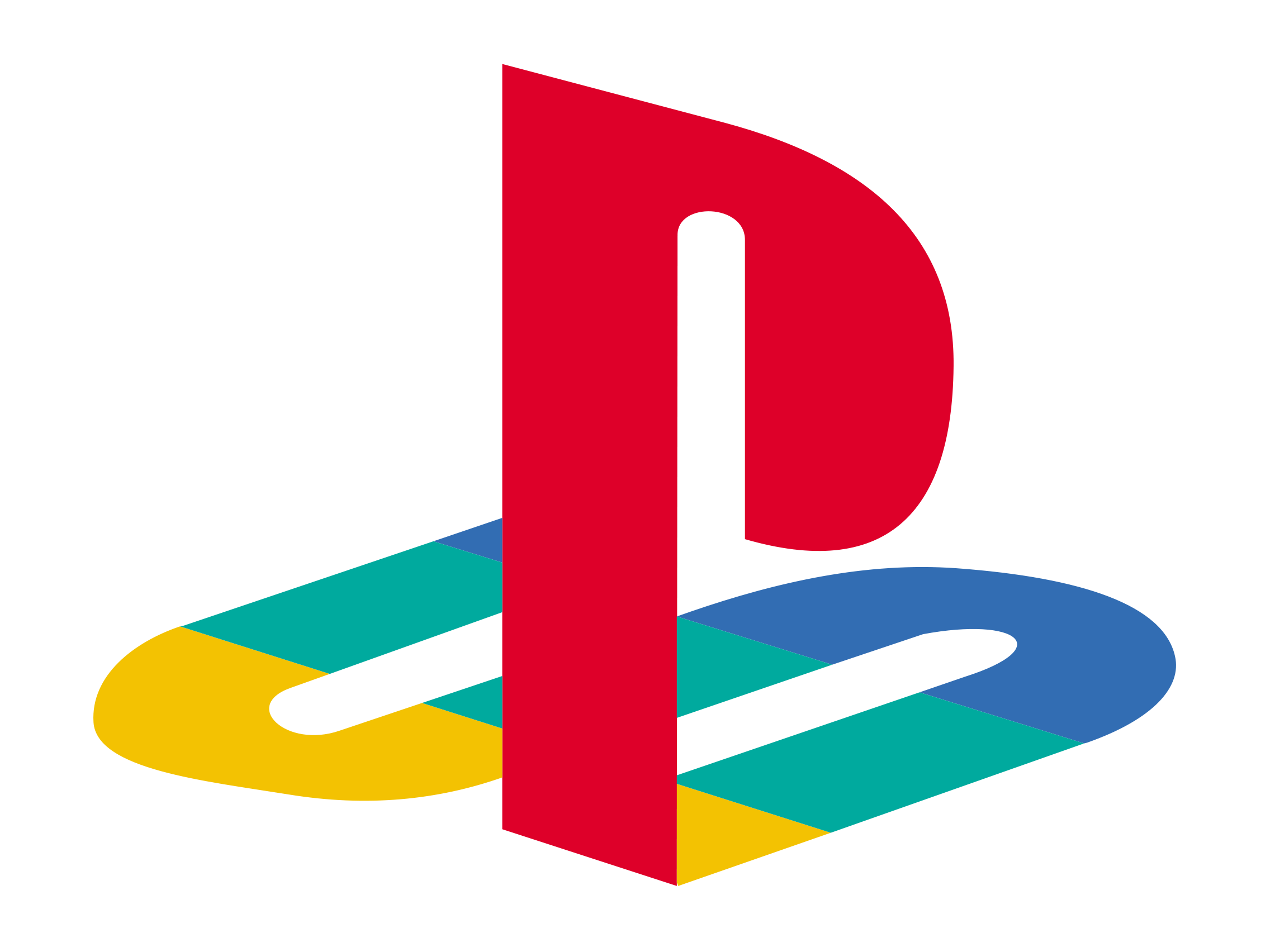 Realistic driving feel
Feel every slip of the tires on different type of terrain, sense under- or over-steer drifting and much more. Powerful dual-motor force feedback realistically simulates all the effects and allows you to control the car with absolute precision.
Handling extreme situation
Driving Force, designed for long-lasting reliability, handles stressful racing action. G29 also features quality steel ball bearings in the wheel shaft.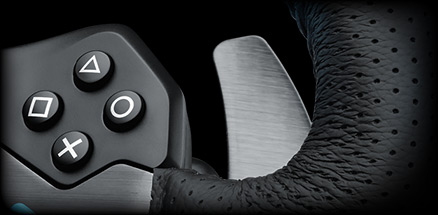 The paddle shifters and pedals are also made of quality stainless steel. The wheel is covered in high-quality, hand-stitched leather providing comfortable and durable experience. The firm grip will let you rush forward.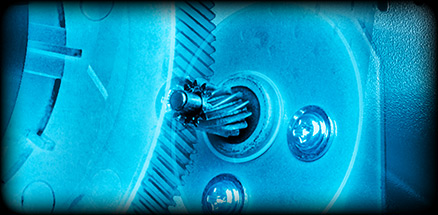 Smooth, precise control
Enjoy an exceptionally smooth, quiet steering action. Helical gears are modelled after gears used in automotive transmissions. Anti-backlash keeps the wheel and pedals tight for maximum control.
Responsive pedals
Maintain a realistic driving body position thanks to the separate floor pedal unit. Use the integrated throttle, brake, and clutch pedals with the feel of a real car.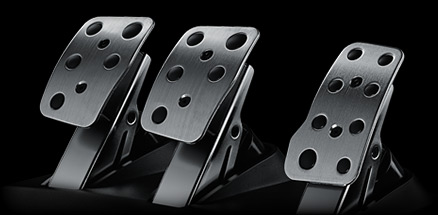 The nonlinear brake pedal simulates the performance of a pressure-sensitive brake system, giving a more accurate breaking feel. You can even reposition the pedal faces to make your heel-toe manoeuvres easier to perform.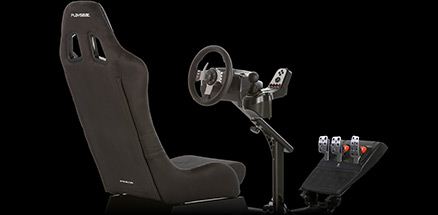 Secure mounting
The wheel doesn't shift even during aggressive manoeuvres as it mounts securely to your table or racing rig via built-in clamps or screw mounting points.
Lock-to-lock rotation
The 900-degree rotation allows you to turn the wheel two and a half times, just like in a real race car. The blue strip serves as a visual clue within your peripheral vision.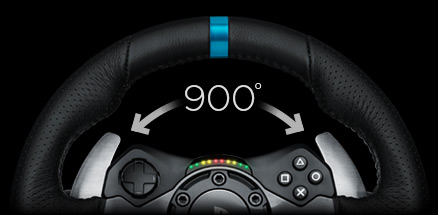 Specifications:
System requirements (Playstation):
Playstation 4 or Playstation 3, powered USB port
System requirements (PC):
Windows 8.1, Windows 8 or Windows 7
Powered USB port
Internet connection and 150MB hard drive space (for optional software download)
Games that support Logitech® force feedback racing wheel
Package contents:
Steering wheel
Pedals
Power adapter
User documentation
Physical specifications (wheel):
Height: 270 mm
Width: 260 mm
Length: 278 mm
Weight without cables: 2.25 kg
Physical specifications (pedals):
Height: 167 mm
Width: 428.5 mm
Depth: 311 mm
Weight without cables: 3.1 kg
Technical specification:
Software Support (at release): Logitech Gaming Software
Connection Type: USB
USB VID_PID: 046D_C24F (PC Mode)
USB Protocol: USB 2.0
USB Speed: Full Speed
Indicator Lights (LED): Yes