The range of console and PC games is incredibly diverse. You can find action, strategy, logic and sports titles. Some PC games are for adults only, others can be played by children without parental concern. You can buy the game either boxed or its download version—you will receive the latter immediately after purchase in the form of an activation code. You can also pre-order yet unreleased titles from us and be among the first to receive them upon release.
What platforms can you buy consoles and PC games for?
There are currently several popular platforms (device types) that dominate the gaming world, and most console and PC games are released on them—but not all games are released on all platforms. Some titles are so-called exclusives. This means they only come out on certain platforms. The most common platforms are:
PC Games for Windows
PC games are the most common in absolute numbers. Almost everyone has a PC home, even if it doesn't have ideal gaming specs. In addition to the big-budget studios, many independent developers also create computer games and usually release their titles for the PC. The PC platform is therefore characterised by its diversity, but it has one drawback—when choosing PC games, you always have to pay attention to the hardware requirements. There's a virtually infinite number of PC hardware configurations and to get all your computer games to run properly, you'll need something significantly more powerful than a regular office laptop.
PS5 Games
Excited about PS5 games? The popularity of PlayStation consoles has long been built on great exclusive games. And the next-gen PlayStation 5 games are no different. You simply won't be able to play the Uncharted series, God of War, Last of Us, Gran Turismo, Marvel's Spider-Man or titles like Ghost of Tsushima or Demon's Souls on platforms other than PlayStation. And of course, all the big multiplatform games are also coming to PlayStation.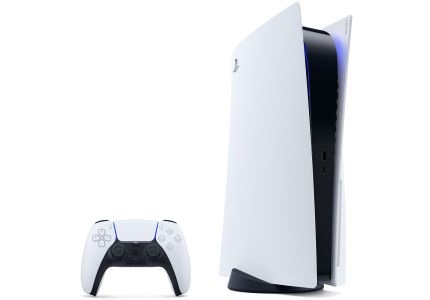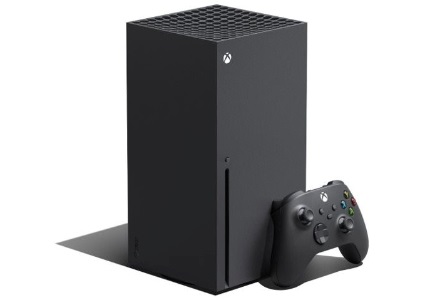 Xbox Series Games
The older Xbox One X and the brand new Xbox Series X have a lot in common, but most importantly they are the most powerful gaming consoles of their generation. What's more, their owners can enjoy Xbox Game Pass, which gives them access to a library of hundreds of Xbox Series games for a low monthly subscription fee. The Game Pass library is updated regularly.
i
PlayStation 5 and Xbox Series X also have cheaper variants - PlayStation 5 Digital Edition and Xbox S Series. These do not have optical drives, which means they can only play downloadable games.
Nintendo Switch Games
How about Nintendo Switch games? The Nintendo Switch may not be one of the most powerful consoles in the world, but it is one of the best-selling. This huge success rests on several factors, one of the main ones being exclusive Nintendo Switch games. You can only play The Legend of Zelda or Mario series on Nintendo consoles, but alongside them you can also enjoy hundreds of games you know from other platforms (such as Skyrim, Doom, Witcher 3 and Minecraft). And because Nintendo Switch is portable, you can unplug it from the TV and play it on public transport, on holiday or even in bed!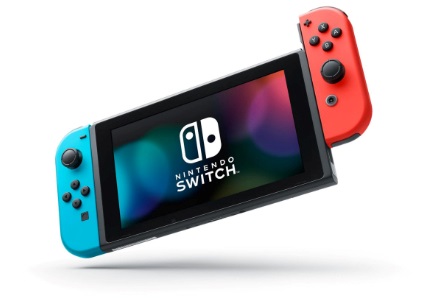 PS4 games - This console may be getting on in years, but it's still a great option to play. If you're behind on PS4-exclusive titles (God of War, The Last of Us or Uncharted, for example), now might be the time to catch up.
Xbox One games - A big advantage of the Xbox One is backwards compatibility. As well as games released for the last generation of consoles, you can play many legendary old-school titles, including those released for the original Xbox in 2001.
What makes pre-ordering console and PC games worth it?
Can't stand waiting for your long-anticipated console and PC games to come out? Want to play them on their release day? If so, pre-ordering is the way to go. But there are also other reasons to pre-order a game:
Lowest price guaranteed - You'll pay no more than what the game cost when you pre-ordered it. This is even if the final sale price goes up before release. If, on the other hand, the price drops by release day, your pre-order overpayment will be refunded. That way, you'll always have a brand new game at the lowest possible price.
Exclusive bonuses - Publishers often reward players who have been loyal enough to pre-order a game. Pre-orders therefore often include bonuses that are otherwise unobtainable. This could be an artbook, additional in-game content, unique merchandise or a collectible statue, for example. Sometimes it's a special edition at a premium price, other times it's a pre-order bonus that comes for free.
You'll be the first to receive the new console and PC game - No one will beat you to the pre-order. When we stock up, we'll send out pre-orders first so you can get your game on, ideally on release day.
Content Types
You'll notice that there are three basic types of content in our gaming product range:
Game - This is a base, standalone console and PC games and a full experience.
DLC/Game Add-On - Some console and PC games also come with add-ons or DLC (downloadable content). They always expand the game in some way. The specific form varies greatly - it can be a minor cosmetic addition or a whole new storyline that will provide dozens more hours of gameplay after you complete the base game.
In-Game Currency - Some console and PC games, especially online multiplayer games, have their own currency that you can use to buy extra content. And these currencies—in-game credits—are also easy to get here.
How do we divide console and PC games by genre?
Console and PC games come in a variety of genres, usually falling into more than one. If you're not sure what to make of each genre, here's a brief explanation: