Alza Computers
Choose from a wide range of professionally assembled computers, or use our custom PC build service.
Alza GameBox

Gaming builds designed by our technicians that are available to all players.

Alza Enthusiast

Builds designed for true enthusiasts. Chosen from top-of-the-line components.

Alza Multimedia

No delays when working with video editing or video streaming programs.

Limited Editions

We offer limited edition designs and motifs from your favourite games.
Or do you want to build a custom PC?
Why Alza PCs?
Quick
delivery
Warranty
36 month
PCs are sold
without a seal
Each PC is treated
individually
Alza PCs - Ahead of the Curve
Every year, we build more than
0
computers
Our PCs are subject to
rigorous tests
and careful preparation
We offer limited
edition and unique designs

We pay
attention
to detail
You can take advantage
of the service
from home
Custom PC Assemblies
Do you already have a price range and an idea about the specialisation of your computer, but don't know how to select the components and build it?
Our technicians can advise you about every aspect and build your computer professionally.
Consultations can be done via email or phone, whichever suits you best
The computer will be delivered within 5 business days of the technician's confirmation
3-year warranty, guarantee of repairs up to 10 business days and more exceptional benefits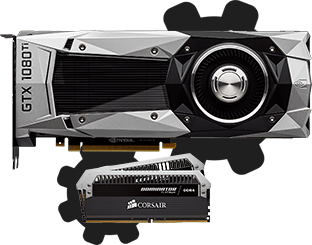 I want to build a custom PC